Our baby girl is one month old today!! If I could wrap up the month in one word, it would be "thankful." (If I were allowed two words, they would be "so thankful.") We praise God for our sweet Jackson Lane! We just love loving her, and we are so enjoying this journey with her so far! We're also overwhelmed by the love we've seen from our family and friends in the way they have served us and Jackson. We have been soaking up every minute of this first month, and, of course, documenting it along the way. Today we are looking back at her delivery and those first few days coming home!
It was October 20th, my official due date. I had been having consistent contractions at home for over 24 hours, but they weren't timing 5 minutes apart, so we weren't rushing to the hospital yet. I had an OB appointment that morning, and our lovely nurse informed me that I was already dilated to a 6 or 7! Hot dog!! Let's go to the hospital!!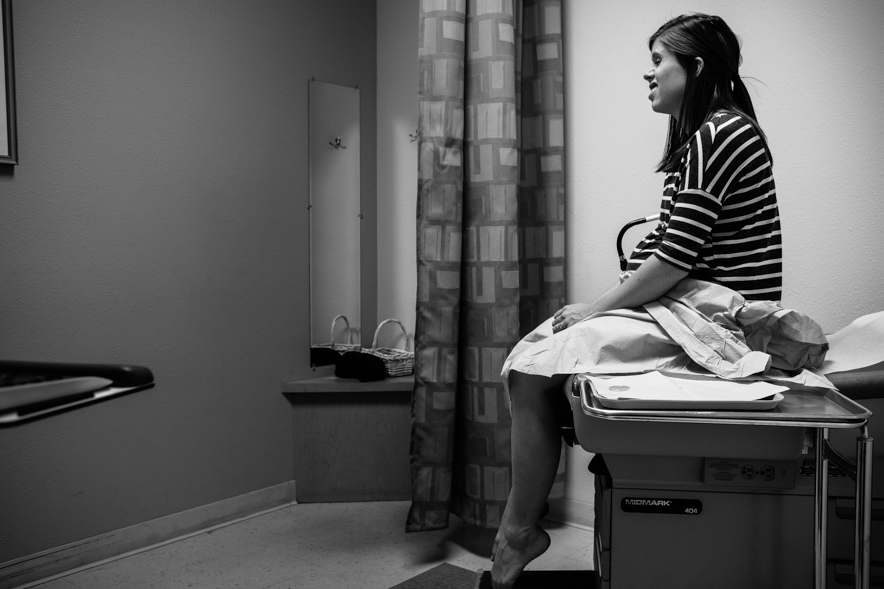 Excitement was an understatement. =)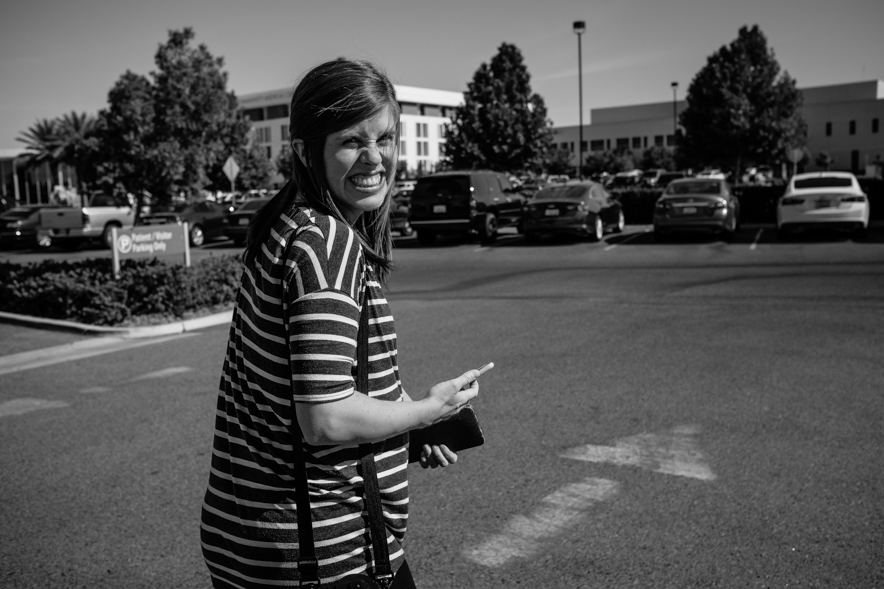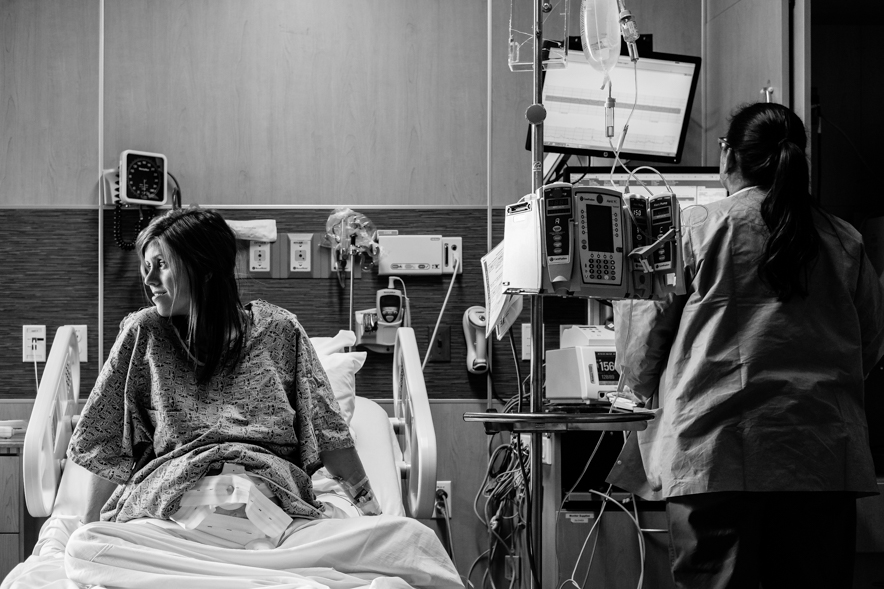 Labor was such a journey. There were times of extreme pain, then relief, then laughter, then tears, then exhaustion, all with the great hope of meeting our baby!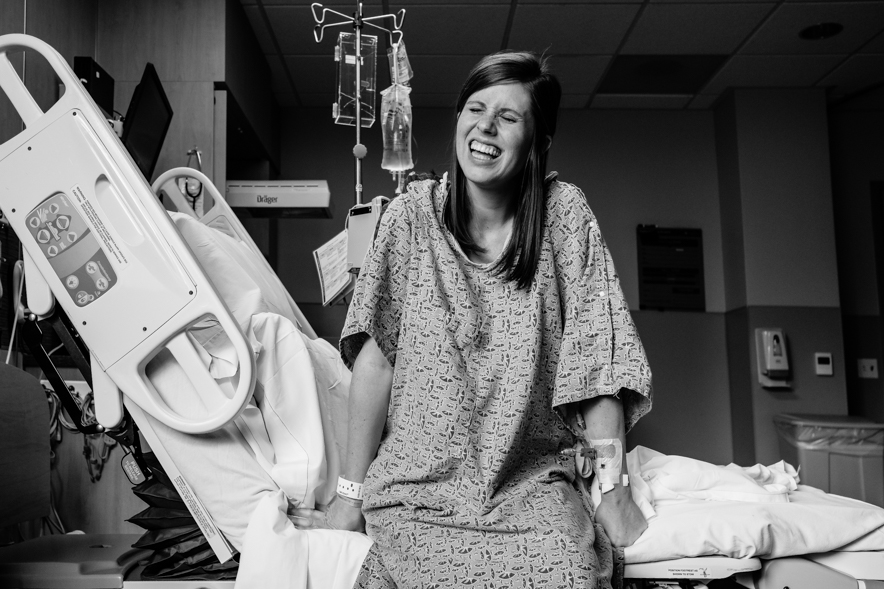 I labored for quite a while. I had an amazing support team around me. (Steven, moms, sisters, even dads and brother stopped by.) My sweet sister-in-law kept reminding me, "I know it doesn't seem like it, but this will end." That seems so obvious now sitting on the other side of things, but, oh man, I needed those words in the moment.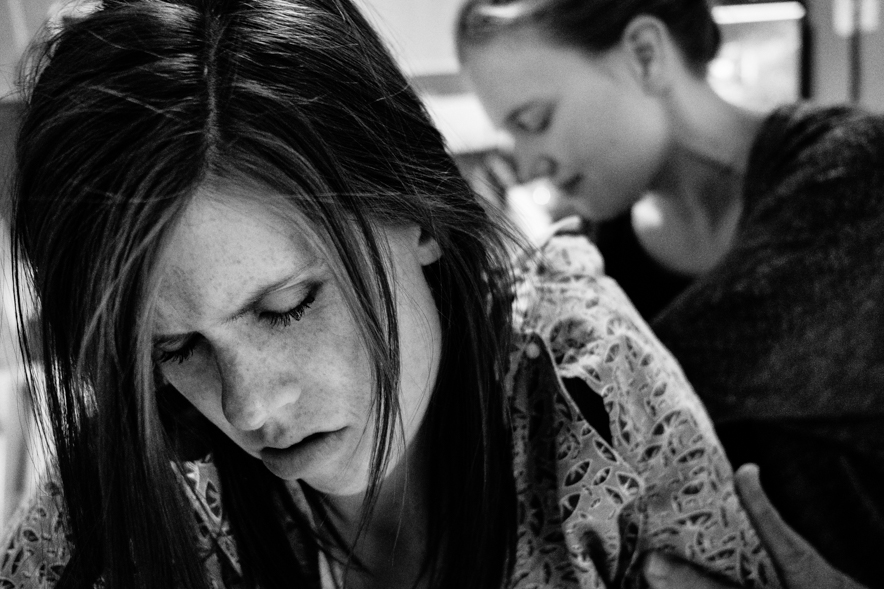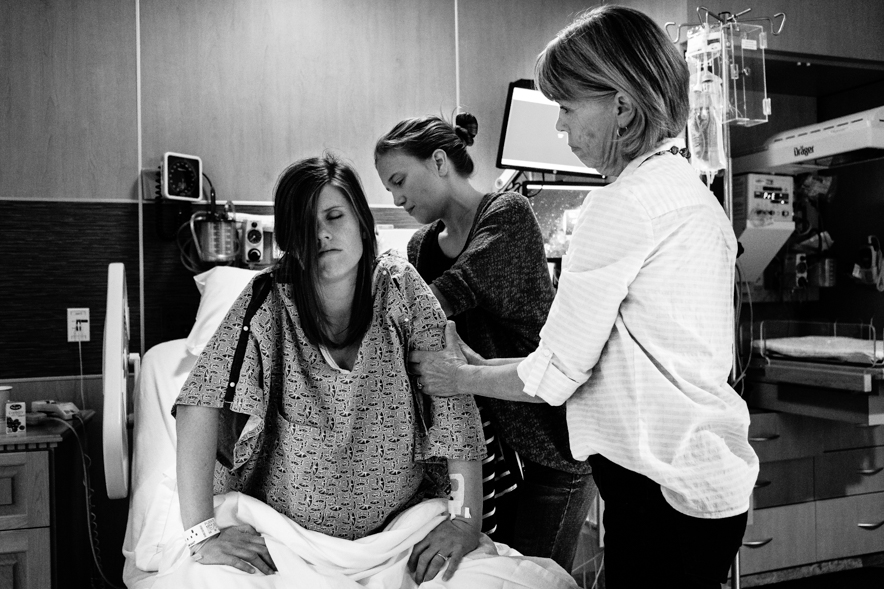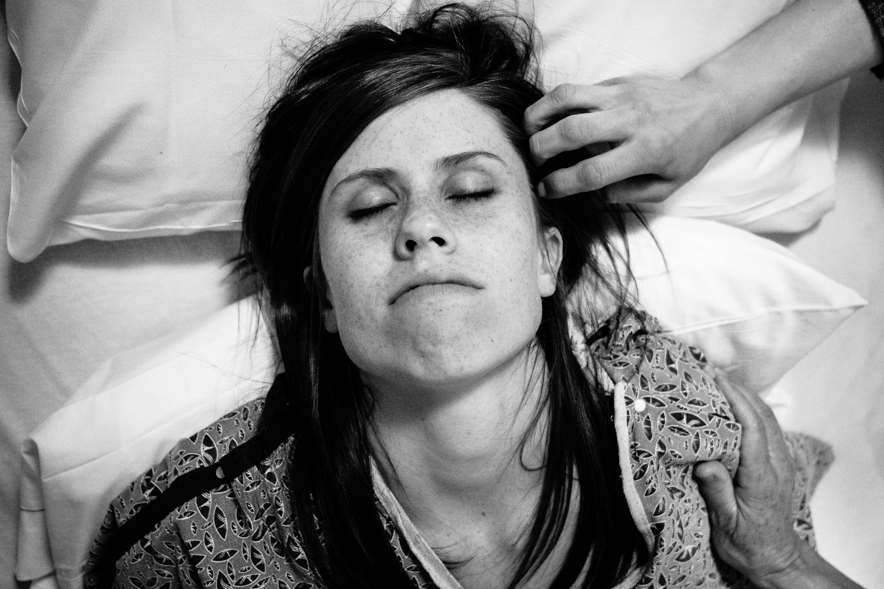 I got to the hospital full of energy and hope that my labor would go quickly. But as time progressed and my dilation didn't, I began to grow so tired. Around 10 hours after arriving I had only progressed to a 7 or 8. (You need to be dilated to 10 before you start pushing.) I was trying to have a natural birth without intervention (for many different reasons) but I knew that I could ask for an epidural if I couldn't finish on my own. And I knew that was nothing to be ashamed of!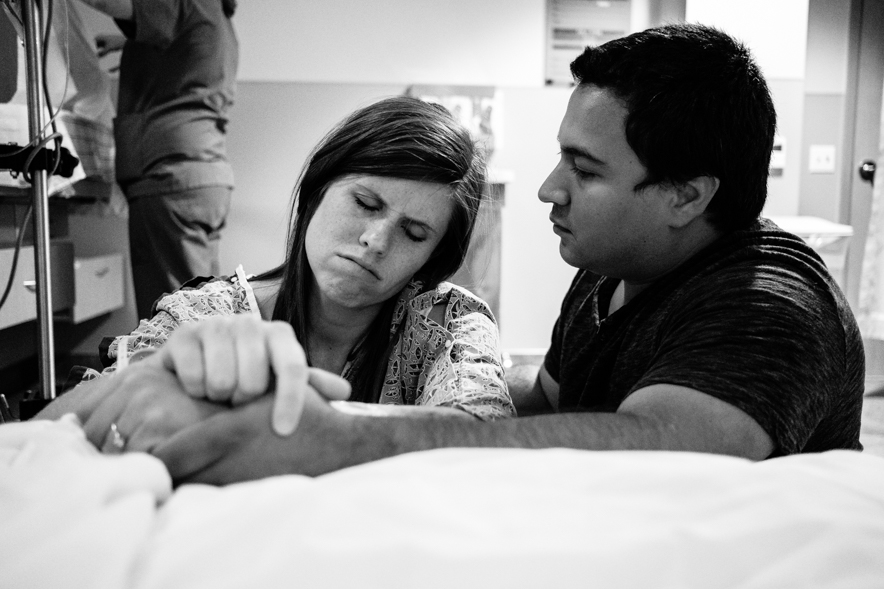 We only have a few photos from what I'll call the "unbearable phase." (Thanks for grabbing the camera, Lisa!)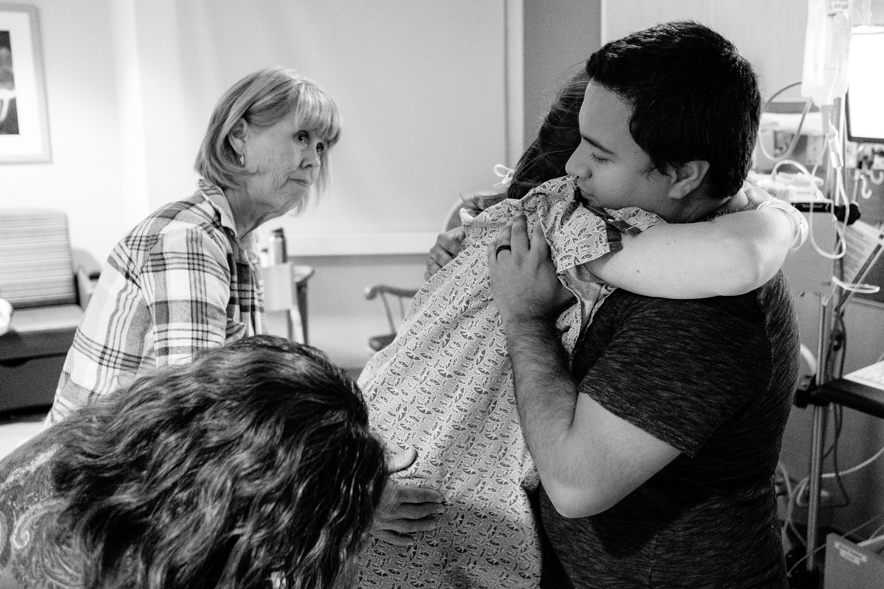 They checked, I was still an 8. They broke my water. I labored another hour. They checked, I was still an 8. Bring on the epidural!!!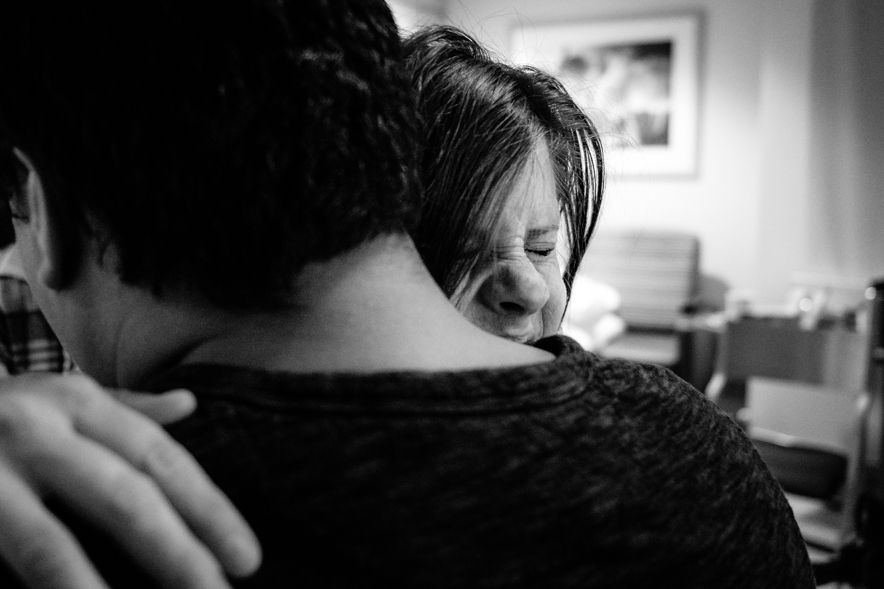 I have never felt such extreme relief in my life. I was beyond thankful I had the option of an epidural, and I am so thankful for the strength it gave me to finish! It did cause a complication (which is partly why I was trying to do without) and I can only thank God that it all worked out, and Jackson was healthy! After things were back on track, I was able to rest a while, and eventually, it was time to start pushing!
I pushed for around 1 and 1/2 hours, but that time seemed to fly by. I was so tired, that I was quite literally falling asleep while pushing. My head was constantly doing the classic "drift slowly to the side, then startle yourself awake" move. Steven had to stand next to me and pinch me to keep me awake! But as soon as Jackson made her appearance, I got a rush of energy!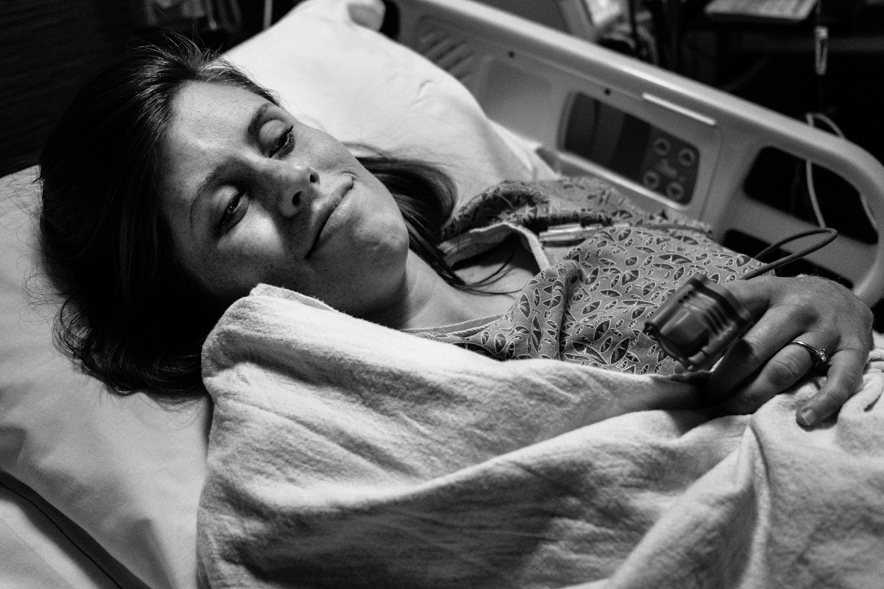 She's here!!!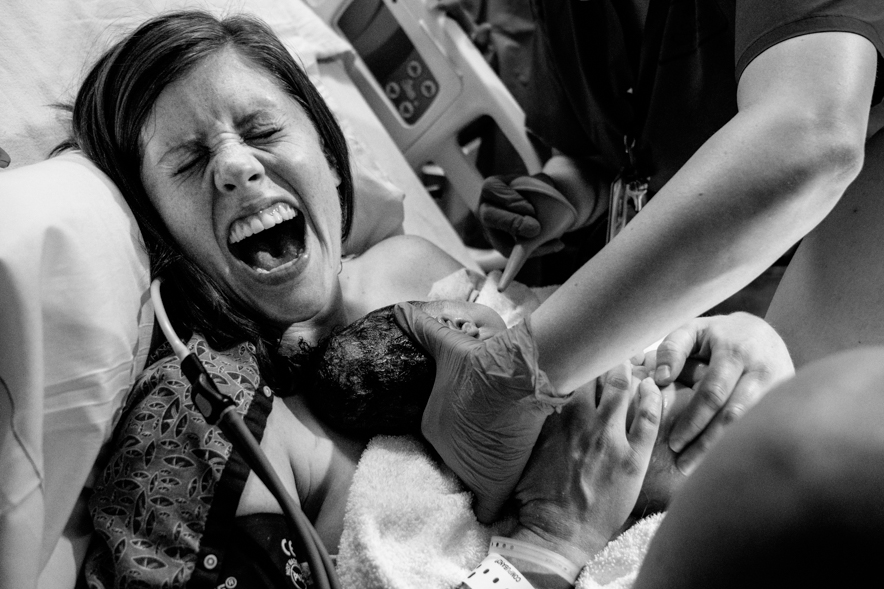 The next couple hours are some of the sweetest memories. What a miracle!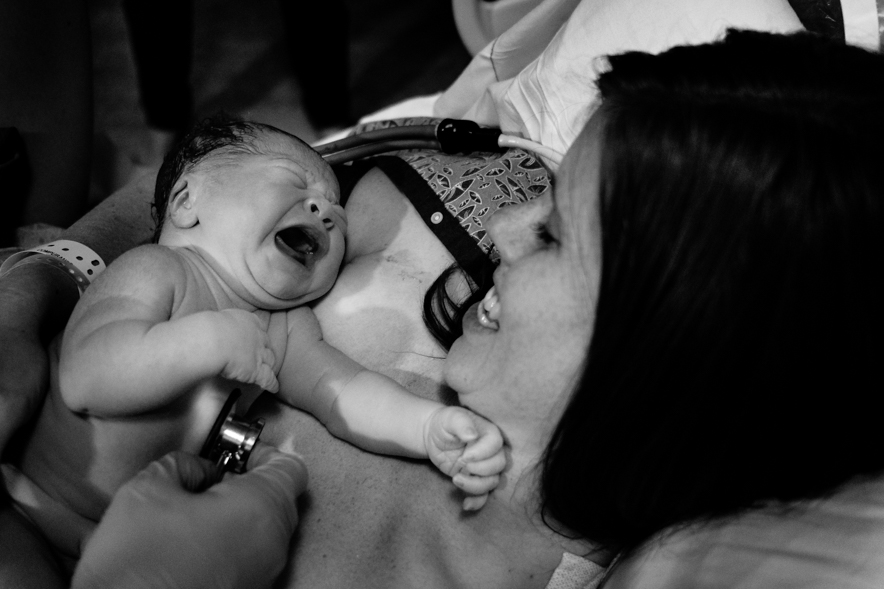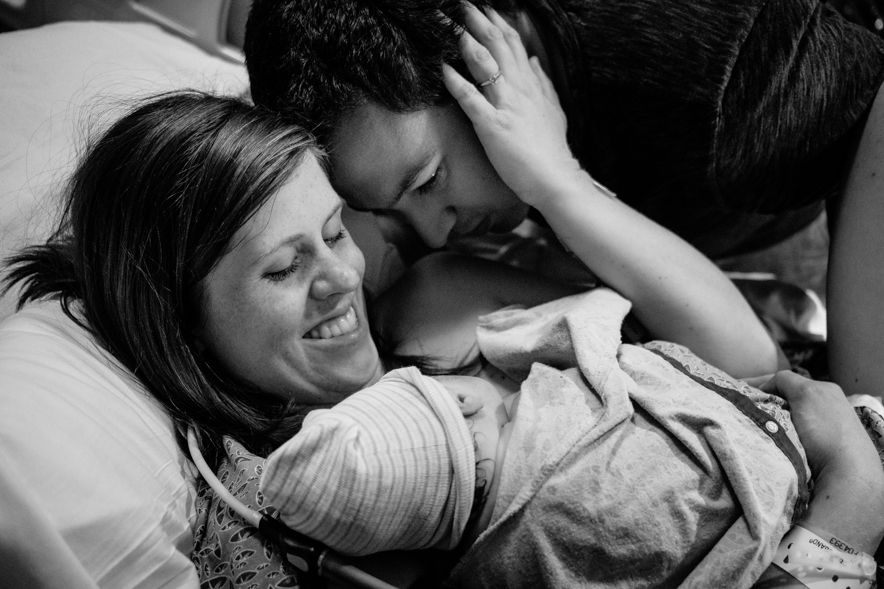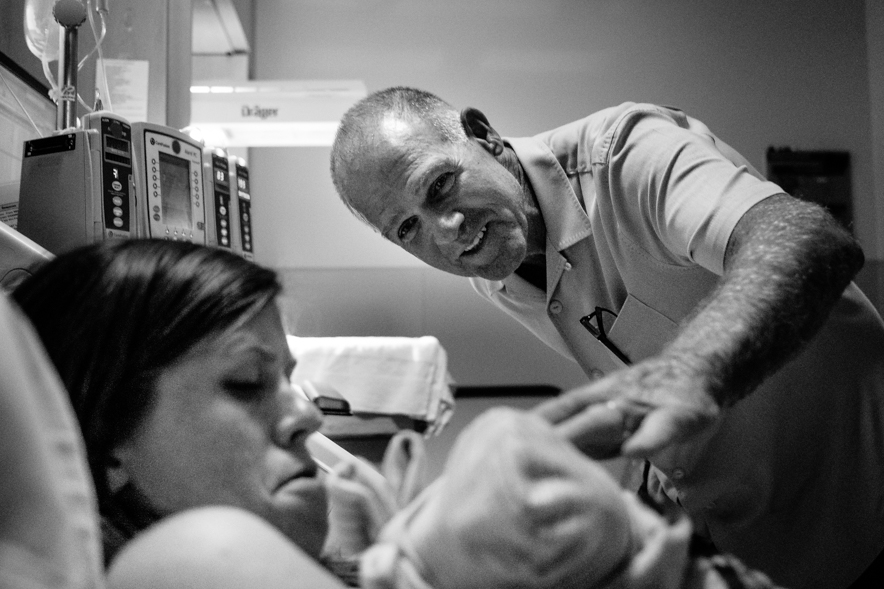 She measured 7lb 3oz and 20.5 inches long!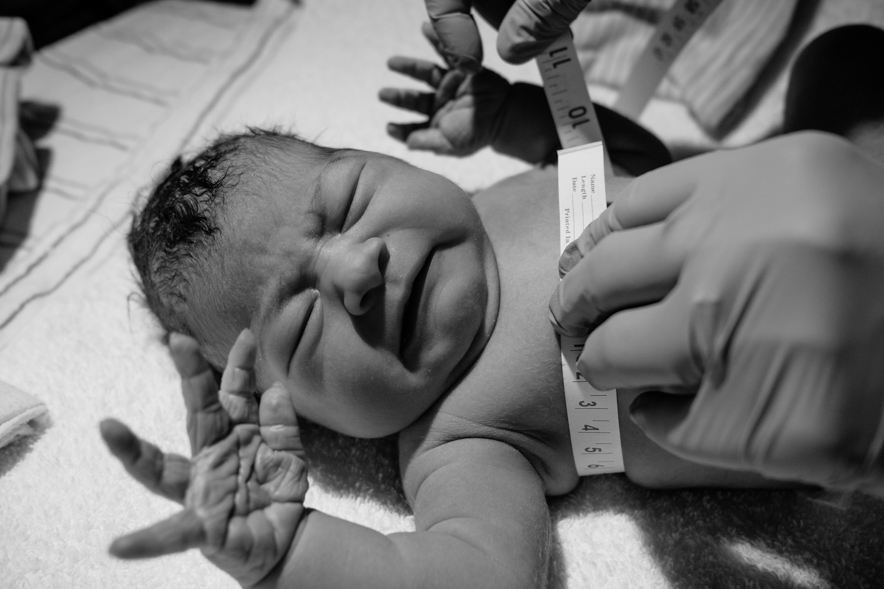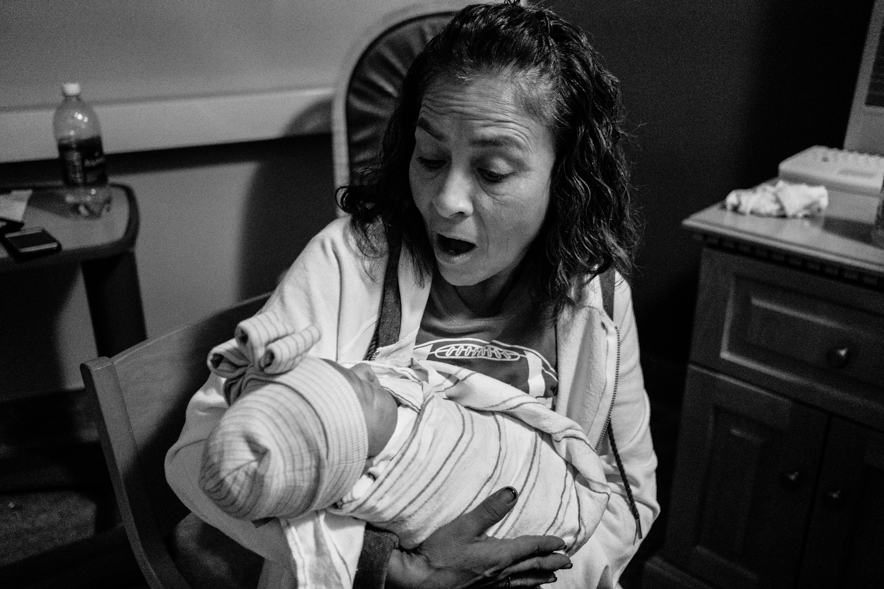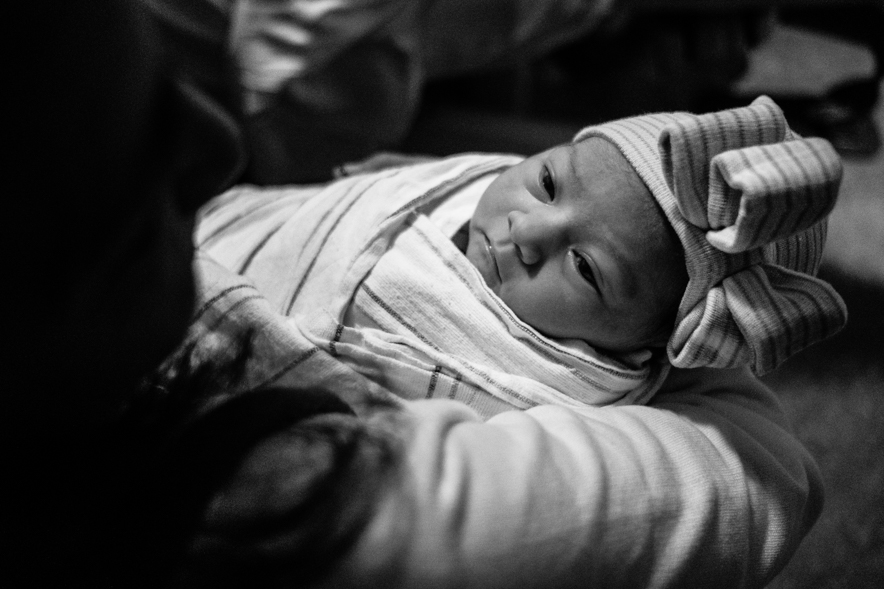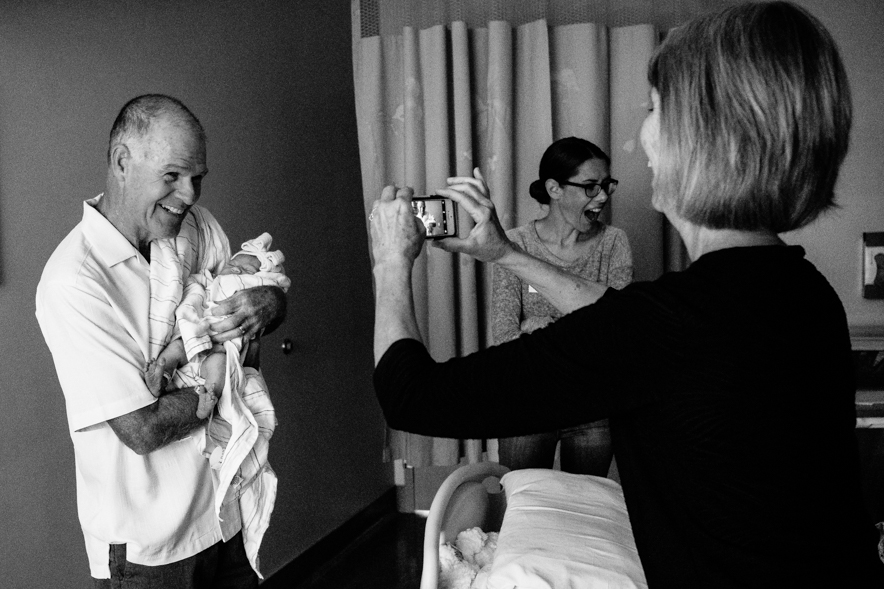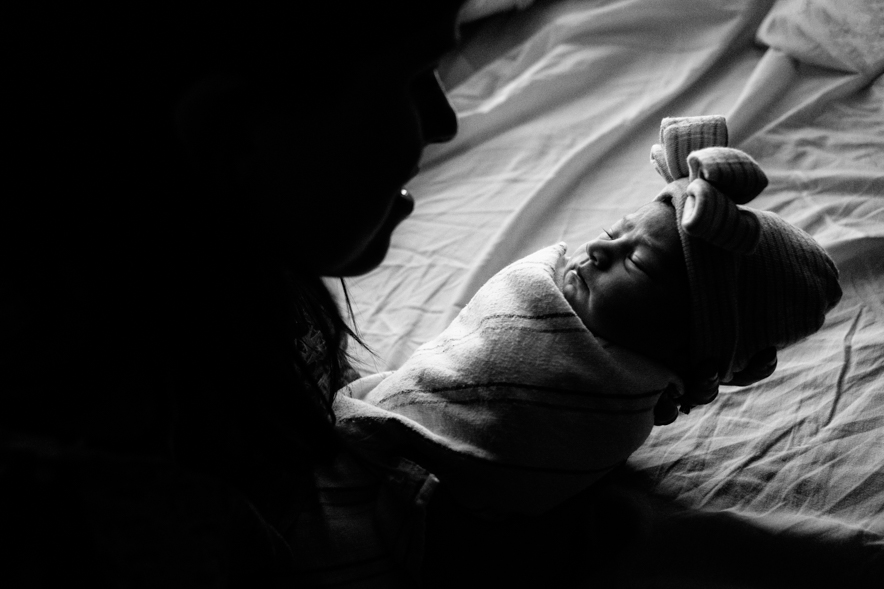 Steven snagged a picture of a brief moment of sleep while in postpartum. We loved the hospital, we absolutely loved the staff, but, boy, was it hard to get some shut eye. =) We were very eager to head home!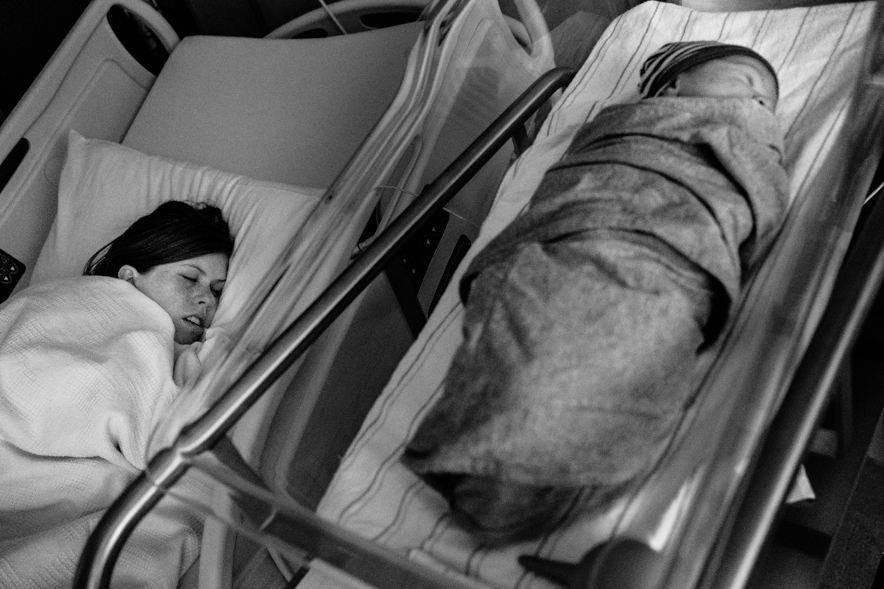 Ready to head home!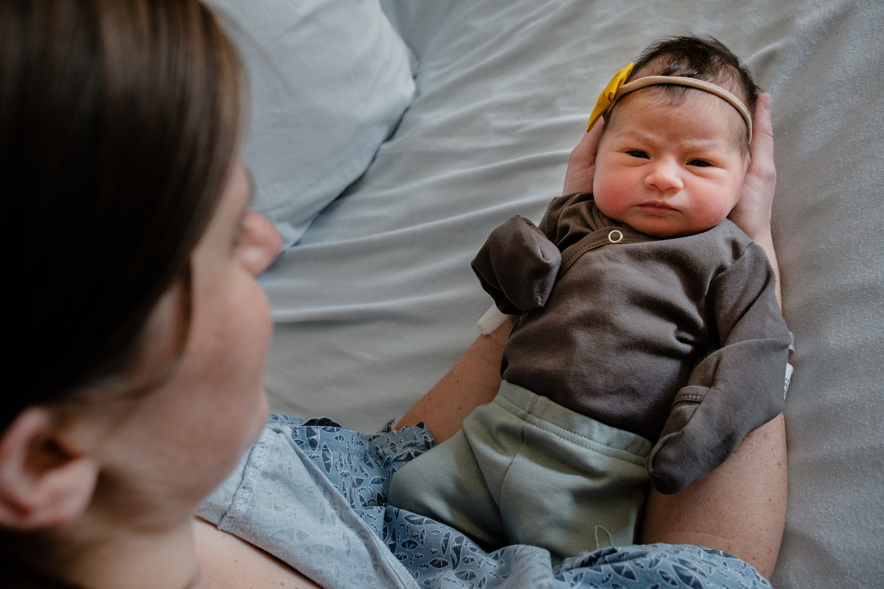 Steven had been looking forward to this moment for so long. Reading Jackson her first book. =)
The next few days were filled with so many sweet visits, and so many firsts! First stroller ride, first bath, first doctor's appointment, first outing. So many sweet memories!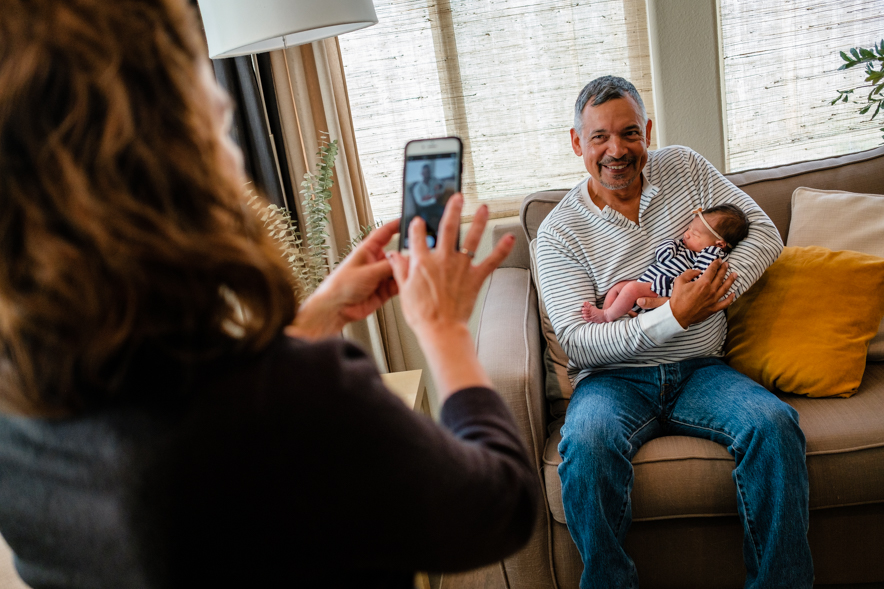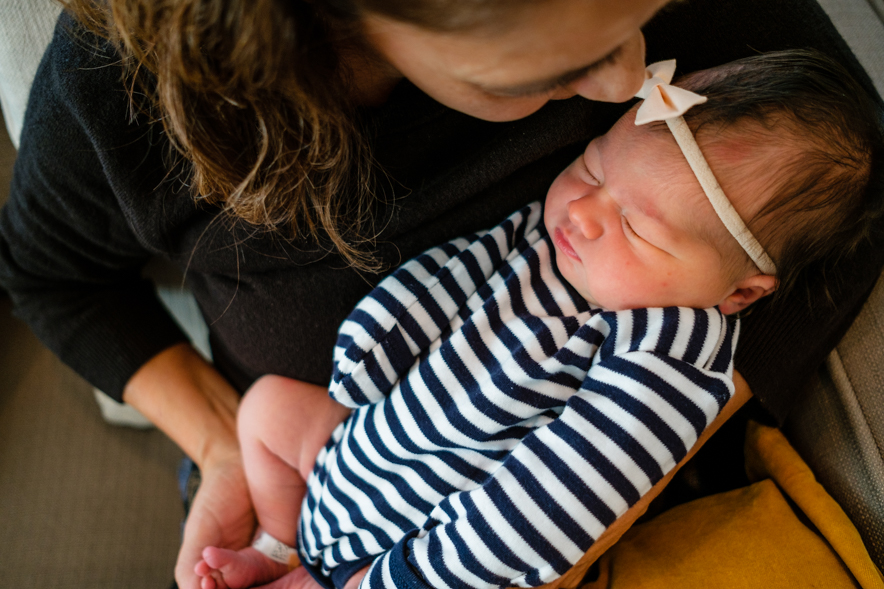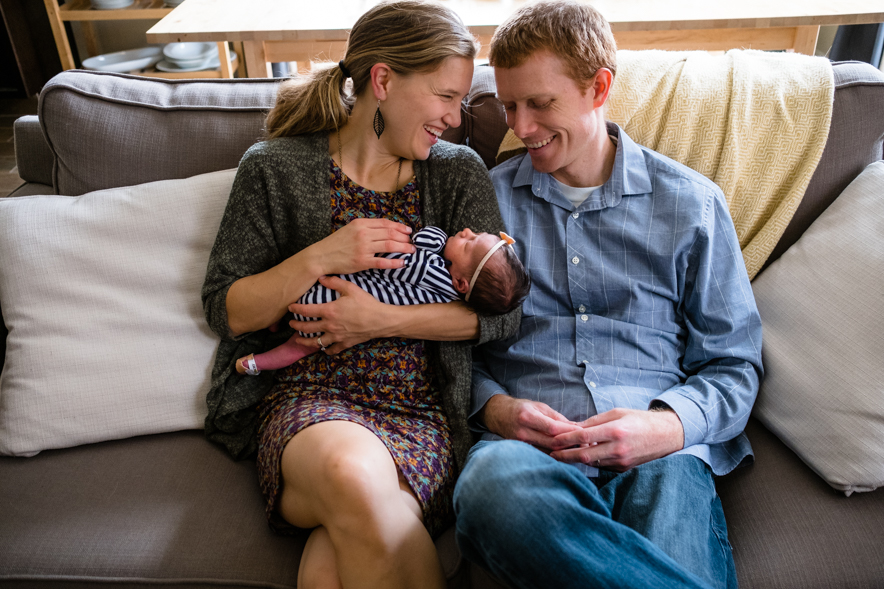 This picture cracks me up!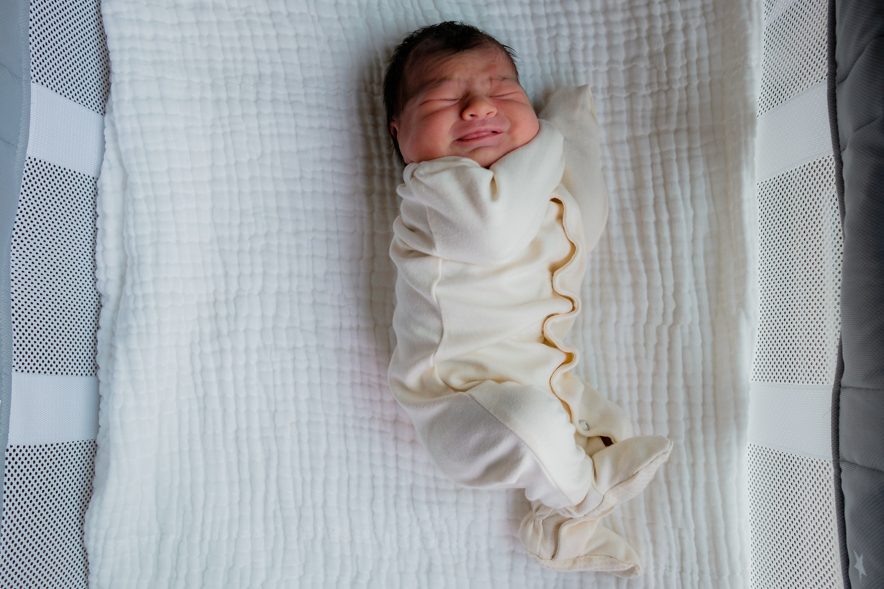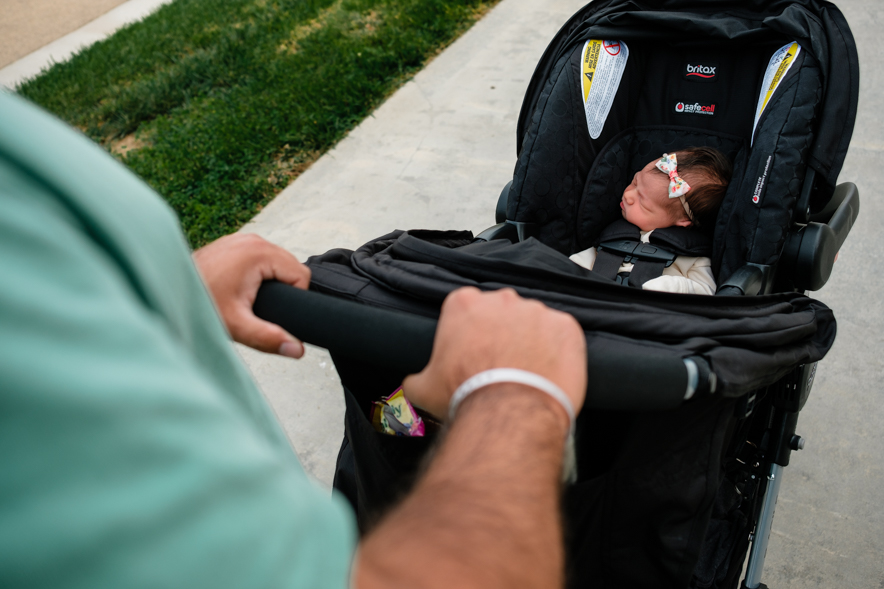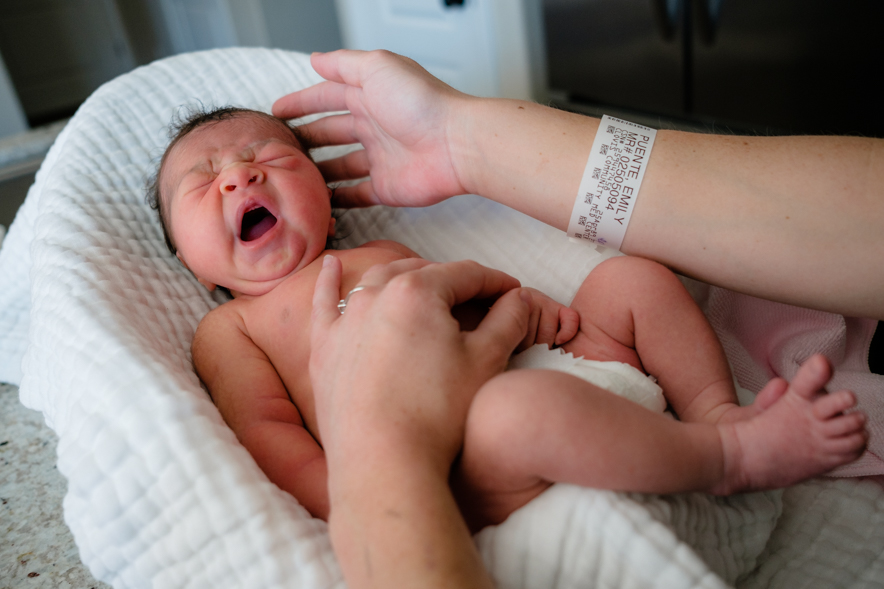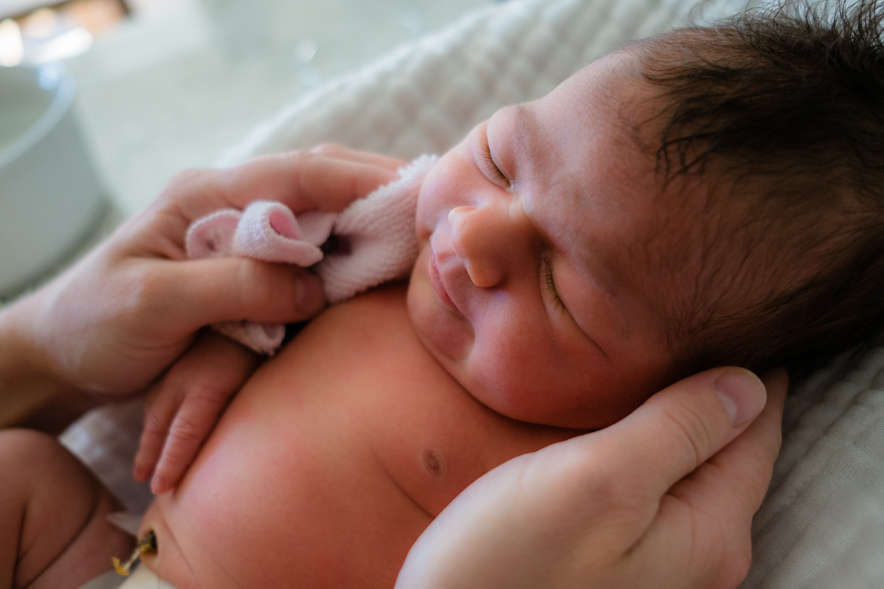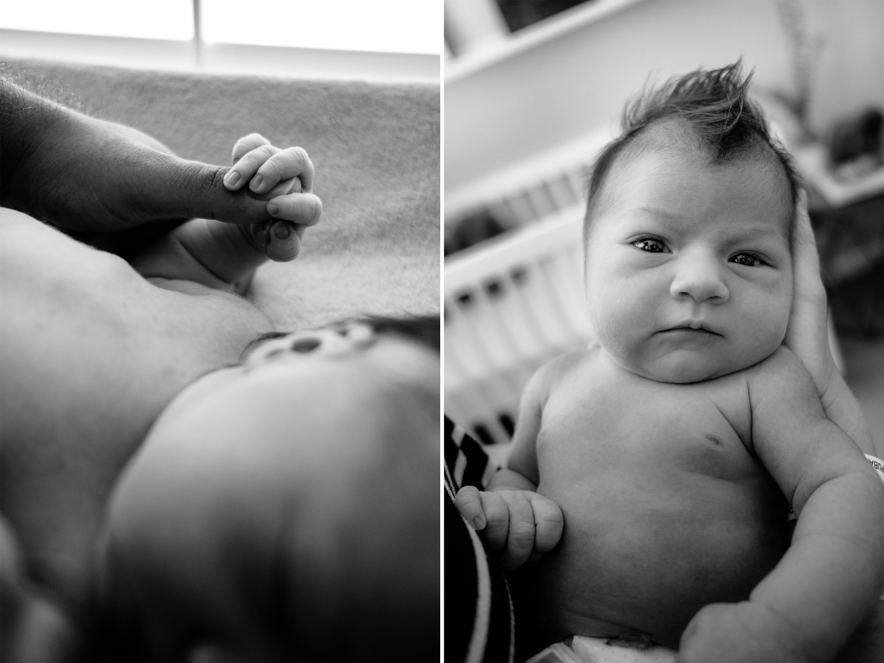 Denver has happily assumed the role of loving and protective big brother. He has been so sweet with her!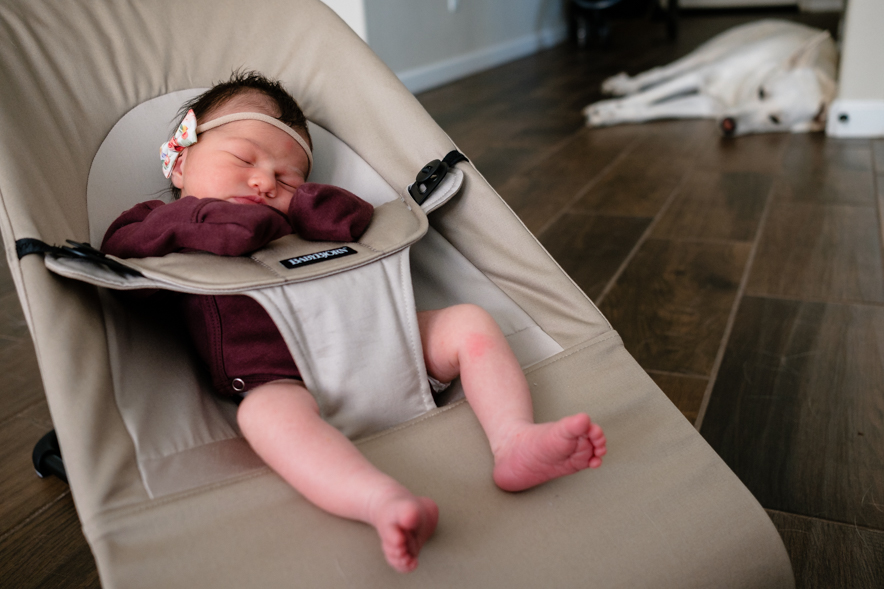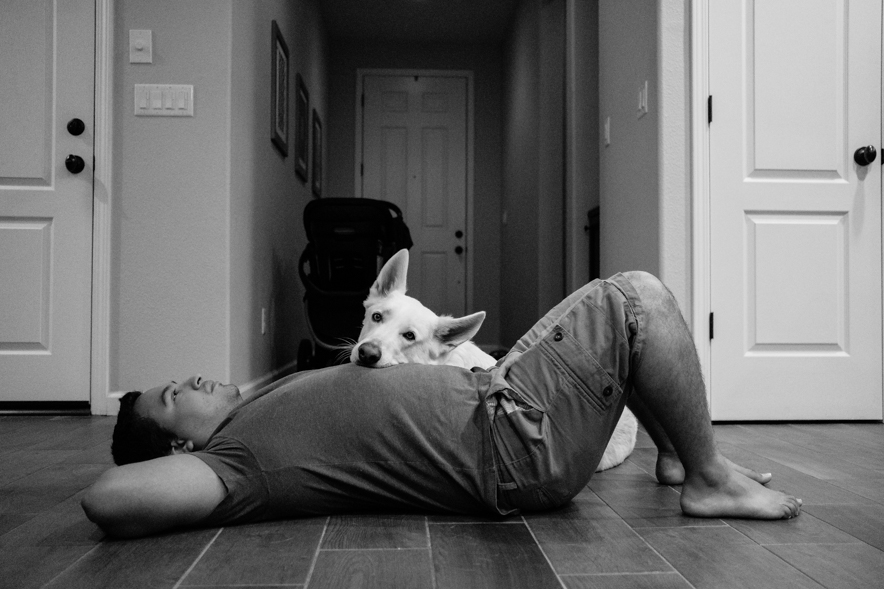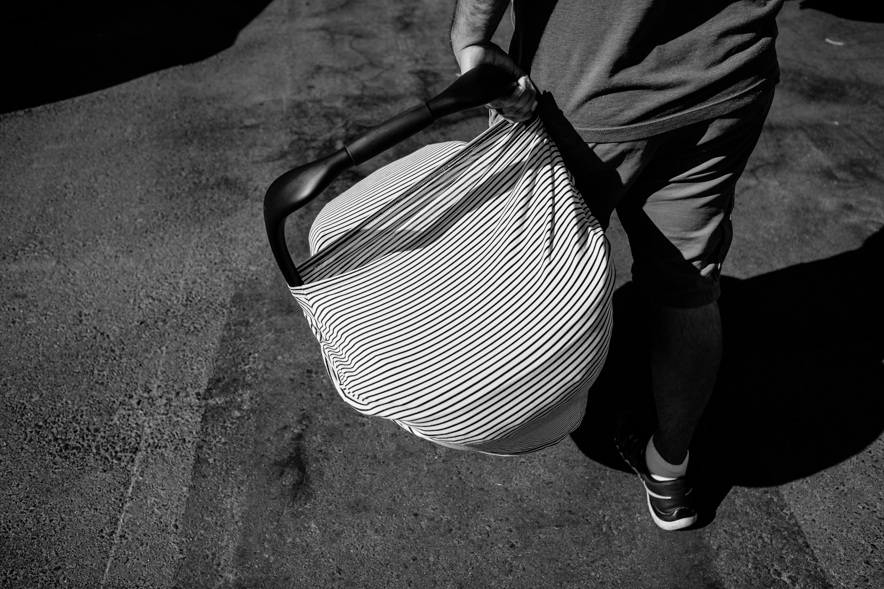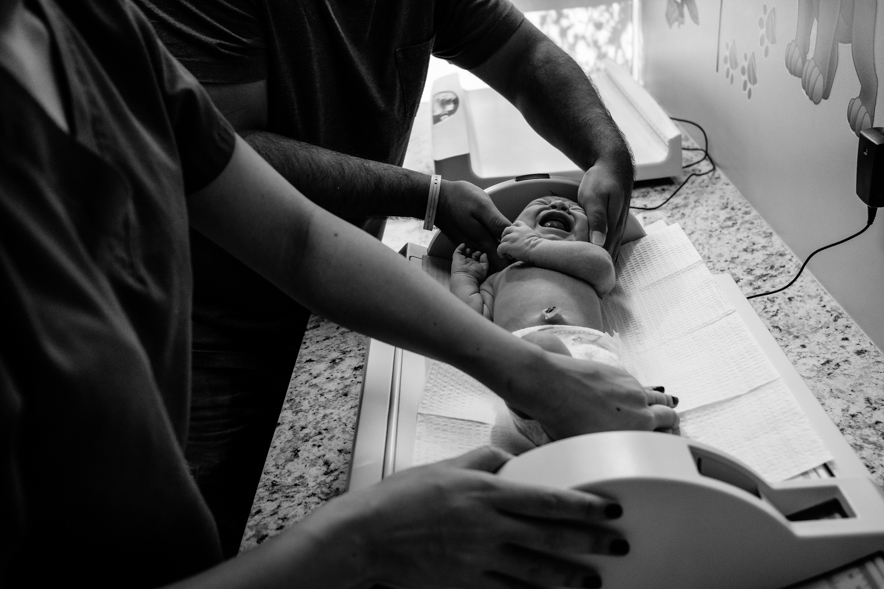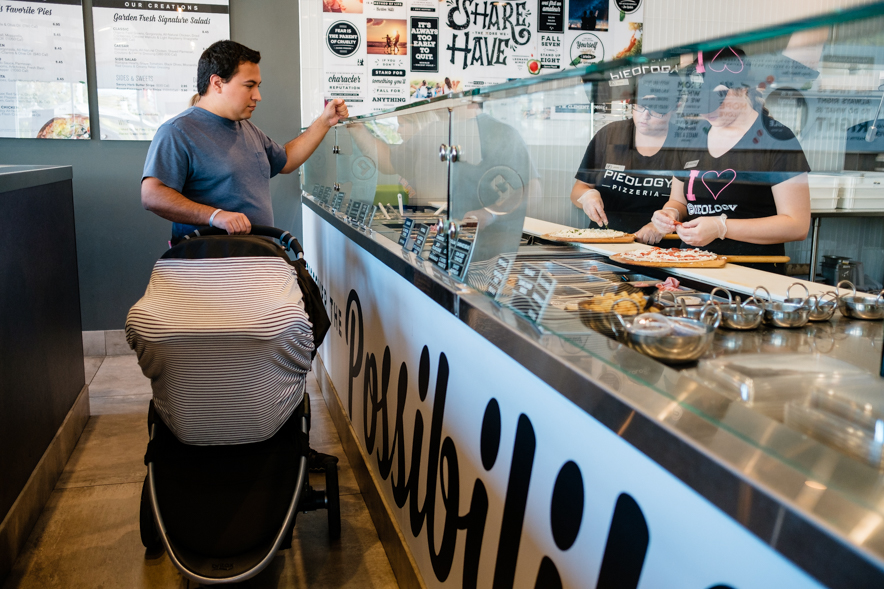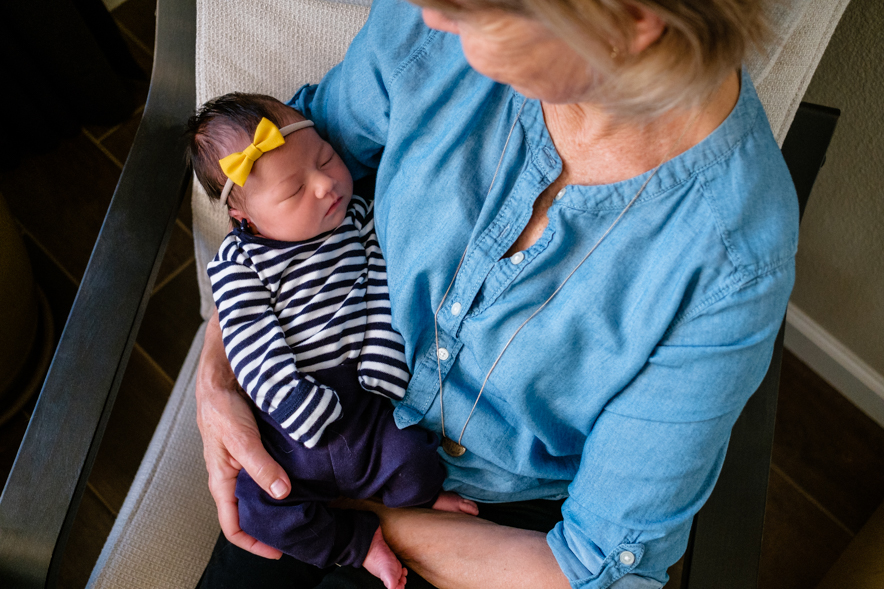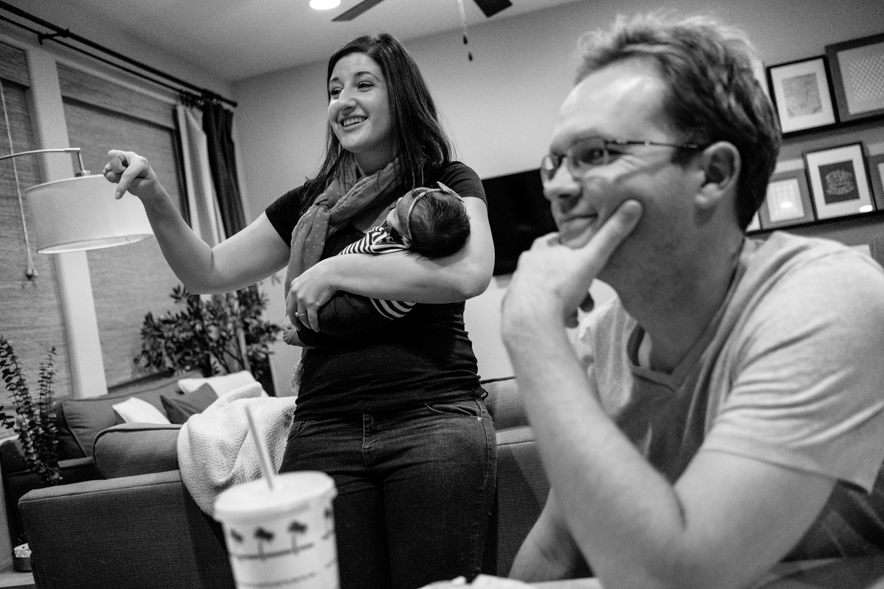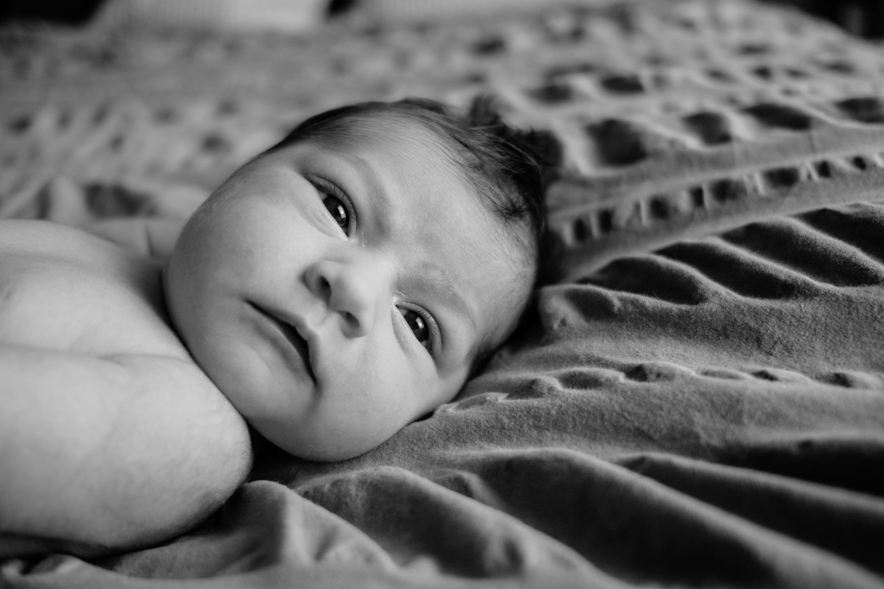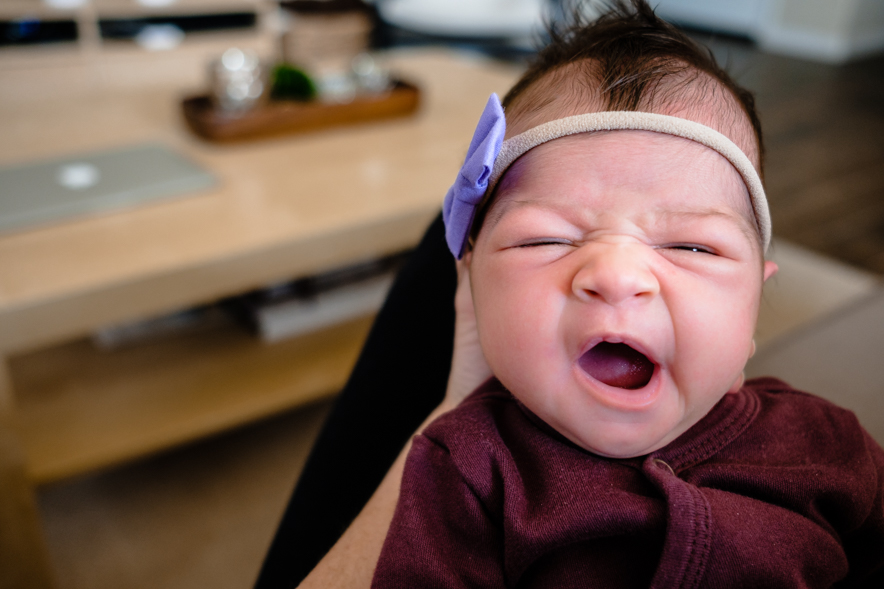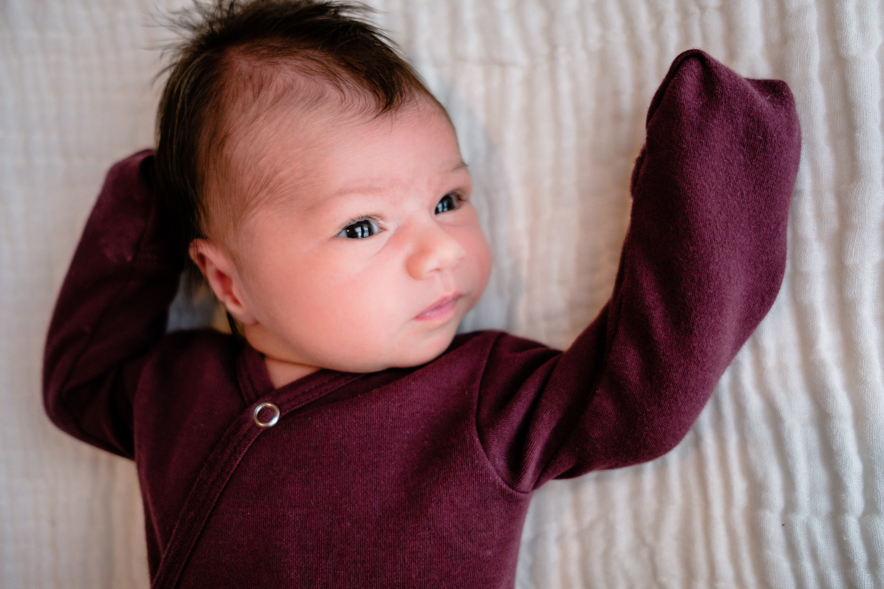 We have loved these early days and have learned so much. We are more tired than usual, but Jackson is much better than a full night's sleep. =) We are looking forward to the next steps of this journey! We love you, baby girl!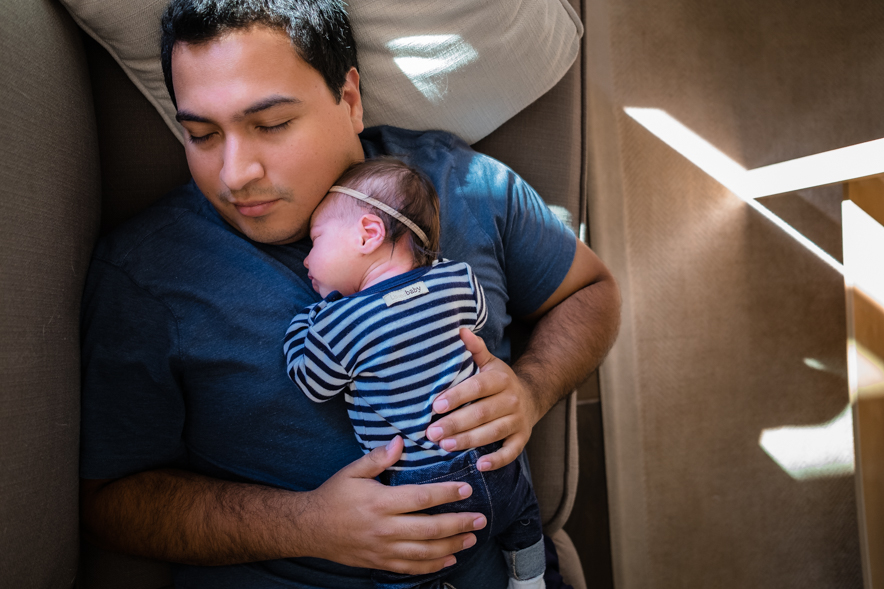 Comments