Tonight we're getting personal on the blog. After two miscarriages, I decided to write a letter to our future kids. For those of you struggling through your own trial of loss, infertility, or any other unspoken battle, we are praying for you today.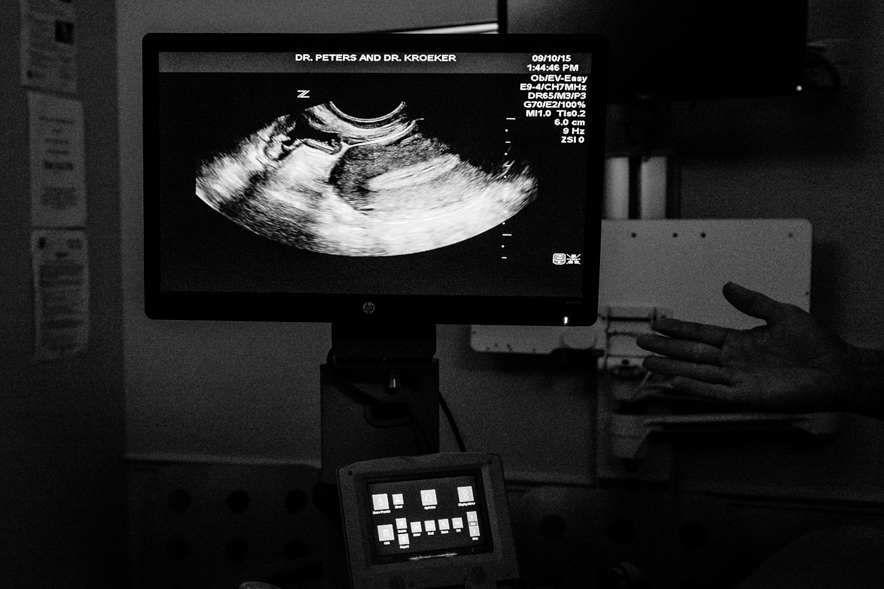 Dear Kiddos,
We can not wait to meet you. Your dad and I thought we were going to meet one of you this coming February. We were as thrilled as could be. As soon as we found out we were pregnant, our world was already changing. We were getting ready for your arrival in any small way we could. We told our parents and our siblings just two days after we found out you'd be coming. (Your grandparents were adorable when they heard the news. There's a video. I'm sure you've already seen it.) We made plans to change the office to your nursery. I made an amazon wishlist. We started talking about names. (I wonder what we ended up naming all of you!) We were searching for the right doctor. We visited a natural birthing center, and decided we'd prefer a hospital. (You have no idea how relieved your father was.) We shared the news with a few close friends. You were all I could think about everyday that week. It was only a week, but time seemed to slow down, allowing the exciting news to sink deeper and deeper into our hearts. The week passed by so slowly, making us so eager to skip ahead; to the first ultrasound, the first heartbeat, to the gender reveal, and finally to Valentine's Day, when we were going to hold you in our arms. It all seemed so far away, I was going to have to learn a little patience!
But then, without much warning, it was gone. For some reason, our little chocolate chip couldn't hang on, and we miscarried. It happened unexpectedly while we were photographing a wedding. It was quite a challenge to smile at the guests when we just wanted to sit together and cry. That was a hard day. It was the same day that your amazing great grandma Hilda passed away. We woke up that morning dreaming of the future, but we went to bed heartbroken. We lost an old life, and we lost a new life. You don't know what any day holds for you, but God is still so good in every circumstance. That's the only thing we can hold onto for our constant joy. I am already praying that you guys would know the joy of Christ in every trial.
Well, we would have to wait before meeting you. But after just a couple of months, we thought we wouldn't have to wait much longer! We were pregnant again! Two miscarriages is rare, so the odds were in our favor. But along with our overwhelming joy, we couldn't help but be a little wary. We wondered if this pregnancy was too good to be true. We carried on with excitement, but also a few nerves. Like last time, I didn't feel any nausea or other common symptoms. I didn't know whether I should be thankful or nervous over that. I tried not to over analyze. (That's easier said than done.) We made it past the 6 week mark, where we had miscarried last time. It felt like we jumped over a hurdle, even if only in our minds. We started to feel more hopeful that May was the month we would actually become a family of three! (Or four. We were hoping for twins!) We had the chance to share the news with your grandparents again! You can imagine that they were just as excited as last time! We made an appointment with a new doctor. We were actually going to have a visit! This made things feel so official.
We brought our camera to the doctor's office to document this exciting step in the journey. Your dad took pictures of my huge grin while we sat in the waiting room. The nurse smiled when she saw how giddy we were. She told us that we would have an ultrasound, and hopefully we would even hear our little baby's heartbeat! I remember cupping my hands over my mouth in excitement.
When the ultrasound started, your dad noticed that our friendly nurse became suddenly tense. I couldn't tell, because I was trying to get a better look at the screen. Any second now, I would have some affirmation that our little one was on the right track. But the screen just looked like a fuzzy mess to me. Why isn't she saying anything yet? "Well," the nurse started. It was the kind of word you say when you'd rather not say what's coming next. "Don't give up hope right away… but I'm not able to find the baby." I fought back my tears so that I wouldn't shake the ultrasound. Maybe you could look around the corner? Just look a little harder. Just find the baby. But she ended the ultrasound, and that was that. No heartbeat, no pictures to hang on the fridge. Just a sinking feeling. Once again, it was all but over. The nurse left the room, and your father hugged me while we cried. We made phone calls to our family. I updated my pregnancy apps to "suffering a loss." We waited for the miscarriage. It came just a few days later.
So now we wait again. We don't know how long we'll have to wait. It could be months, or it could be years. I really wish we didn't have to wait. I wish you had gotten here years ago. But as hard as it is to wait, each day is filled with generous gifts from the Lord, and I want to appreciate every last one. I pray that someday when you have the hard task of waiting for something, you are still filled with thanksgiving. I think we can be both heartbroken and thankful at the same time. That's how I feel right now. I am heartbroken at our loss, but I am thankful that Christ would love me, save me, and give me true delight in Him. I can't simply wait until I hold you in my arms to be content. I must find my satisfaction in God now, and in the future. Otherwise, there will always be something we are waiting for.
Going through this struggle makes me stop and realize how many people are struggling with their own battles. At times I feel guilty for being heartbroken over two miscarriages, because I know some people have suffered so much more. Some people struggle with infertility for many years, some suffer the loss of a newborn, others have lost a spouse, some are still waiting for a spouse. We all struggle through different circumstances, but one person's battle doesn't make another's less valid. There will always be someone who has less than you, and someone who has more than you. So strive to rejoice in what you have, and find comfort in God where you lack. Always look out for others who may be struggling, too. It can be hard to remember, but God tells us that we can rejoice even in our trials because he will use them to make us mature and complete.
So while we wait for your tiny little hands to hold ours, I pray God makes us mature and complete. I pray that your mom and dad would grow in our love for God, and for each other. I pray that we would appreciate the little things and the hard things. I pray that whenever we meet you, whether you are biological or adopted, whether there are six of you, or just one, that we would praise God in the journey. We love you already. You are worth the wait.
Love, mom and dad.
Comments